John Pawson (1949), the father of modern architectural minimalism, is El Croquis' featured architect. Pawson's architectural career up to date has spanned a wide variety of projects: from Bruce Chandler's private studio to Calvin Klein's flagship store in Manhattan. This edition of El Croquis surveys 19 of his architectural projects. These include: the remodelling of churches in Hungary, Germany and France, the interiors of two yachts, a New Cistercian Monastery in rural Bohemia, and the walkway across the lake at Kew Royal Botanic Gardens. All projects are presented alongside texts, plans and photographs and are introduced with essays and a conversation between Pawson and Julie V. Lovine.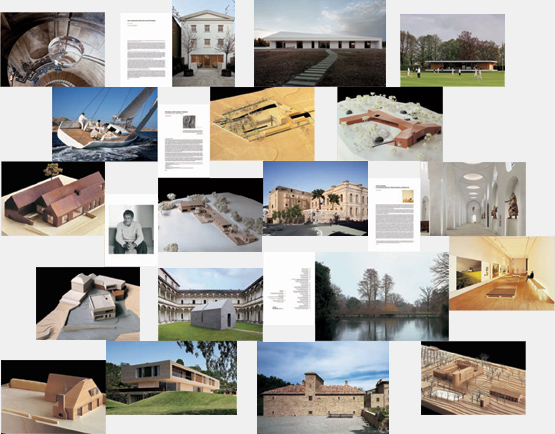 A conversation with John Pawson
Lovine, Julie V.
John Pawson. The translation of thought into space
Lovine, Julie V.
Matter, Hapticity and Time. Material Imagination and the Voice of Matter1
Pallasmaa, Juhani
SACKLER CROSSING
DE CAMARET HOUSE
B60 SLOOP
MONTEMAGGIO ESTATE
LOS ANGELES HOUSE
MONASTERY OF OUR LADY OF NOV´Y DV°UR GUESTHOUSE, WORKSHOPS & CHAPEL
MARTYRS PAVILION
CASA DELLE BOTTERE
CHÂTEAUX WINERY AND ART FOUNDATION
JAFFA HOTEL AND RESIDENCES
TWO HOUSES IN SAO LOURENÇO DO BARROCAL
TWO HOUSES IN OKINAWA
MOUTFORT HOUSE
LYTHE HOUSE, GOLDSBOROUGH
SMITH-PETERSEN HOUSES
ST. MORITZ CHURCH
STONE HOUSE
PERSPECTIVES INSTALLATION
EXHIBITION JOHN PAWSON PLAIN SPACE